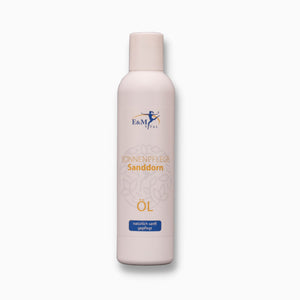 E&M Vital - sun care oil
The purely natural active ingredients and the high proportion of cell-protecting vitamins help the skin to protect itself from sun damage and light-induced skin aging. They strengthen the skin's protection and reduce the skin's sensitivity to light.
The special oil can be used for sunbathing on already tanned skin and for mixing with sunscreen SPF 30. The sun care oil has a natural sun protection factor (approx. SPF 6).
Contents: 200ml