Welcome to the E&M Vital Online Shop
Dear customers, since 1998 we have specialized in the development of alkaline-rich natural products and produce them with a lot of love and enthusiasm in our own manufactory in Austria.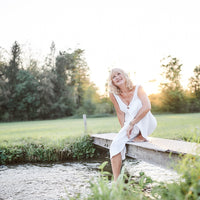 Bernadette Ensfellner - Founder of E&M Vital
Since 1998, the production of high-quality organic natural products, basic body care products for your well-being and healthy vitality has been very important to us.
Carefully selected raw materials, flawless origin, quality and mode of action are the basis for the development and production of our products.
LEARN MORE
Location
Our production
Schloss Weissenberg 2, 4053 Haid-Weissenberg
opening hours
Monday till Thursday
8:00 a.m. to 4:00 p.m
Friday
8:00 a.m. to 12:00 p.m